Star Core Cutting is leading core cutting, equipment rental and Demolition Services provider in UAE
We are in Abu Dhabi, Dubai, Al-Ain and other cities of United Arab Emirates. We have facilitated hundreds of clients in UAE with our Specialized and experienced services.
Contact us for any query.
Whether it's a shallow cut or several feet deep, Star Core Cutting's diamond blades bring the right slice at the right price.
When client needs less cutting and more coring, we put down our concrete saw and pick up our core drill.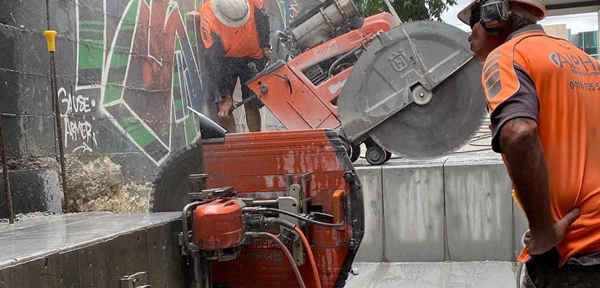 Sometimes our customers need cuts made to a vertical surface. That's when we break out the concrete wall saw and get to work.
Star Core Cutting is the largest equipment rental logistics company in Abu Dhabi. We make it convenient and simple to locate the right construction equipment for you.
Star Core Cutting in one of best Demolition Contractor in Dubai. We specialize in Residential, Commercial, and Mechanical demolition in United Arab Emirates.
Star Core Cutting offers Concrete Cutting in Abu Dhabi. Concrete cutting is a process that is used to saw, drill and remove concrete,
You can be your own Guiding star with our help